Moran Hill in midsummer
August 8, 2022
An increasing number of people find their way to Moran Hill in Pyongyang these days.
The hill preserving the natural ecological environment seems to provide an ideal shelter from the persisting sultry weather in midsummer.
It is quite unusual for them to enjoy the pleasure of walking through the forest filled with fresh air, while seeing the mountain landscape and hearing the music of nature like the chirps of birds, the murmurs of streams and the droning of cicadas here in the middle of a large city under the blazing heat.
Moran Hill covered with green foliage unfolds the whole world of Mother Nature.
Beautiful birds and bees fly into the trees and flowering shrubs full of fresh forest fragrance and the sound of waterfalls is deep and quiet in the thick forests.
Fantastic rocks around which streams of clear water meander, wide and narrow mountain-climbing roads and rich fauna and flora including squirrels and pheasants playing freely in nature—all these of Moran Hill remind visitors of a grand nature park.
Old men enjoying the benefits of nature in the outdoor resting places and pavilions, young couples strolling along full of hope for future and families having the pleasure of a happy circle add to the beautiful scenery of Moran Hill.
"Though I am a pensioner now, I often meet my friends who worked with me in the same factory. I feel a lot younger whenever I spend a good time with them seeing the spectacular sights and having chats with each other," Ju Song Suk, living in neighbourhood unit No. 26 of Ryomyong-dong in Taesong District, Pyongyang, told a journalist at Songga Pavilion which preserves its original charm.
The Ulsongjong Restaurant with a history of dozens of years on Moran Hill, Pyongyang's pride, was modernly reconstructed in June last year.
"You'd better come here on holidays and Sundays if you want to find good material. More people climb Moran Hill these days than other days. Our restaurant is always crowded with visitors to it," said Mun Chol U, a cook at the outdoor counter of the Ulsongjong Restaurant.
"Though it is the same drink, it is more pleasant to drink it while seeing the beautiful scenery of Moran Hill. So I often come here with my family on holidays," said Kim Yong Hui, a resident of neighbourhood unit No. 42 of Sohung-dong, Moranbong District.
Also seen are young men and women who take selfies of their happy moments against the background of every scenic spot.
At the Ulmil Pavilion associated with the time-honoured history of the nation parents tell their children historical stories about the famous patriotic generals and artists and university students work on paintings of the landscape of Moran Hill.
"Pyongyang seen from here looks like a beautiful picture. I used to come here to draw pictures before I entered the university and now the looks of Pyongyang have changed a lot," said Kim Ryong Hak, a student at Pyongyang University of Fine Arts.
The scenes of wedding ceremony give a special feature to the scenery of Moran Hill.
Seeing the happily marrying couples, the aged people recollect their youth and young men and women visualize their rosier future.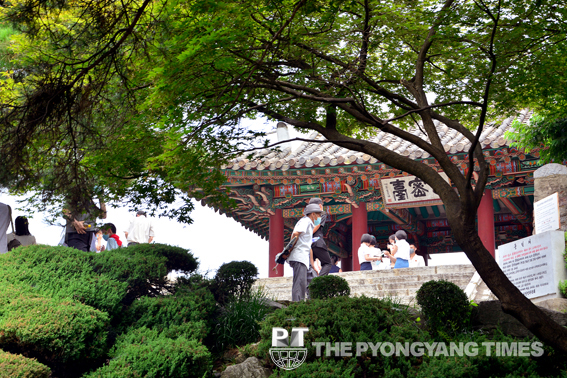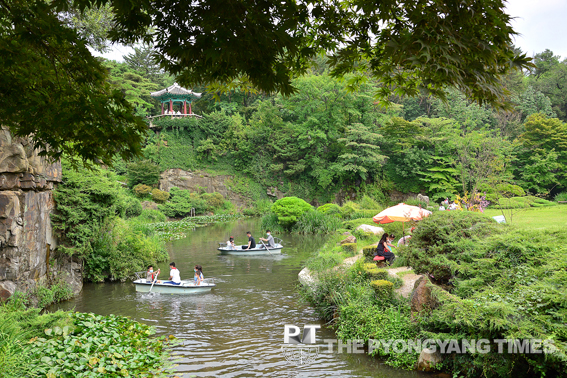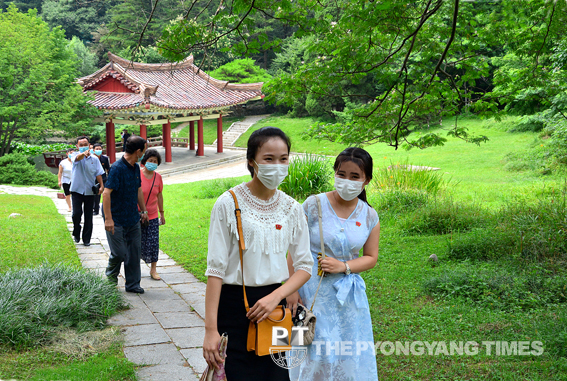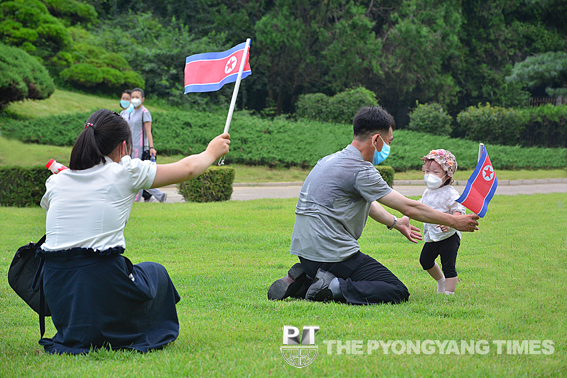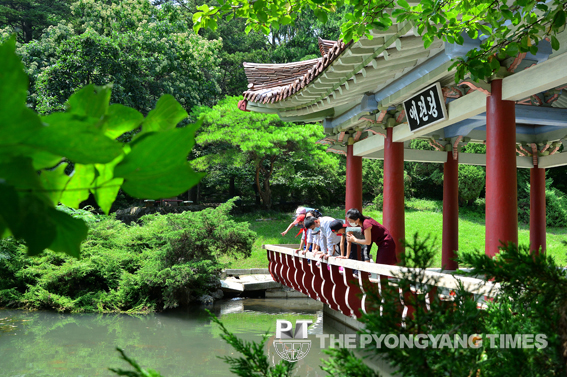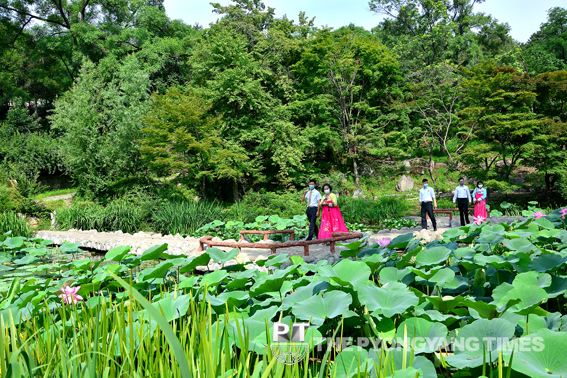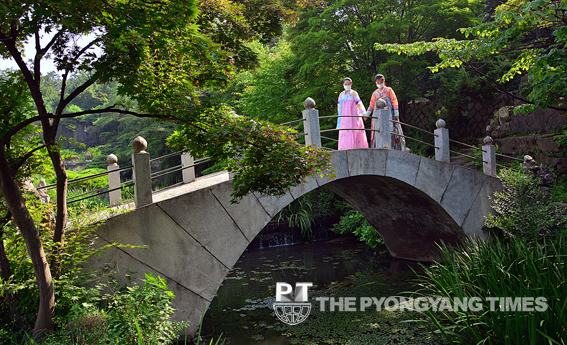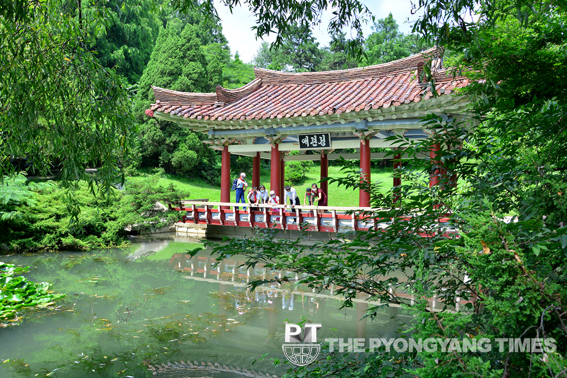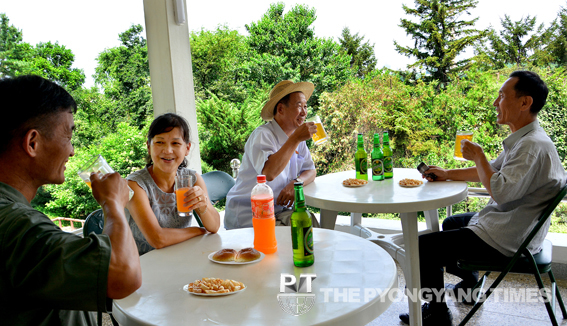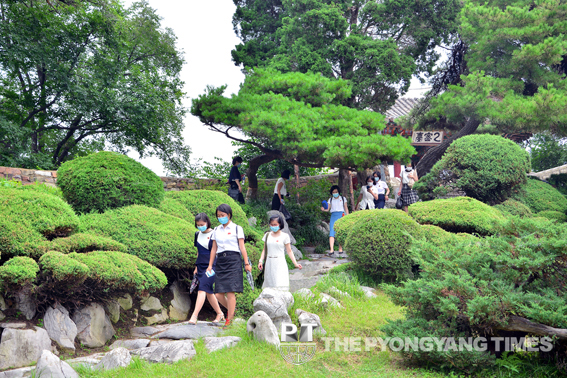 THE PYONGYANG TIMES